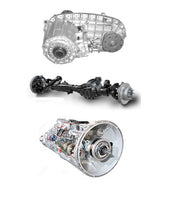 About US
Transmission Specialist Co of South Carolina has been repairing manual Transmissions, Transfer Cases,
4X4 Transfer Case and Front Steer Axle since "1992" for small, medium, and large straight drive trucks.
Eaton - Fuller  *  Rockwell  *  Spicer  *  Z/F  *  Mack
                Transmission & Differentials

When shipping products for repair please contact us by Email  or phone (803-960-1352) with your information. 

Upon completion of repair we will invoice you via Email with the repair and return shipping amount.
When the invoice has been payed, We will ship the product back to you. (we accept Visa, Mastercard, Discover)

Please ask about our pickup & delivery service in SC
Fleet Services and Independent Repair Shops Are Welcome
What is a Core Charge (Core Deposit)?
Every remanufactured transmission, diff, etc originally came from someones truck. Therefore, we need your broken transmission, diff, etc in order to refurbish it for another customer.
Your old/damaged transmission, diff, etc is called a "core", and we  will collect a core charge (usually $500 to $1500), which will be refunded once we receive your old transmission.diff, etc., However, if the transmission, diff, etc, case, or other key components are damaged beyond repair, or not received within 30 days, we will not return Core charge.
CLICK HERE FOR PRODUCT CATALOG
Company Information
Transmission Specialist Co
2818 Hebron Drive
West Columbia, SC   29169
Ph - 803-960-1352
Email - admin@TransmissionSpecialist.Biz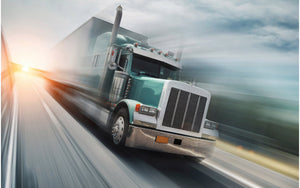 Repaired
A repaired transmission is one where a specific component is replaced or fixed. For example, if an input shaft broke or a solenoid failed those parts can be replaced without rebuilding the entire transmission. This includes instances where a transmission may have a leak. During the inspection it's learned that the internal components still have a lot of mileage left in them. In this case just the external seals would be replaced in order to resolve the leaking problem. Generally speaking, with a repair, only the component that is replaced would be warranted. This can be problematic in that you may spend a significant amount of money on a repair and later have something in the transmission fail that is unrelated to the repair. It's cost effective but does have an element of risk.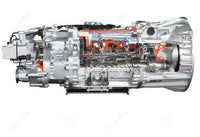 Rebuilt
A rebuilt transmission is one where the transmission is disassembled and inspected, worn or damaged parts are replaced (generally referred to as "hard parts") and then reassembled to factory specifications, along with new gaskets, seals, clutches and bands. These are commonly referred to as "soft parts".
The term "rebuilt" is generally used in a shop setting where the customer's transmission is rebuilt. It is a custom process performed by a specialist. Other terms you may hear that have the same meaning are "refurbished, reconditioned or overhauled", they have the same meaning.